The Turkish company BETA TARIM joins the CCPA GROUP
After 10 years of collaboration, the CCPA Group and BETA TARIM have decided to join forces to better serve the Turkish animal nutrition market.
October 22, 2019
The Turkish company BETA TARIM joins the CCPA GROUP
Located in Izmir, Turkey, BETA TARIM started its activities in 2001 and is specialized in the manufacture of premixes and minerals for ruminants and poultry. The new entity, named CCPA Turkey, will benefit from both the knowledge and proximity to the market by BETA TARIM's teams and from CCPA's research and expertise to develop new competitive solutions for the benefit of our Turkish customers and partners.
Ali Ozbek, founder of BETA TARIM, expresses his great satisfaction to join CCPA and to benefit from more than 50 years of experience of this group, whose know-how is recognized in France and abroad.
Erwan Gilet, CEO of CCPA Group, reiterated his confidence in Ali Ozbek who will continue as General Director to lead CCPA Turkey with his local teams.
This operation is part of our international development strategy and will enable us to deploy innovative and adapted solutions on the Turkish market and the countries of the area."
comments Laurent ROGER, CCPA Sales Director.
Illustration attached: photo of the agreement signature, with Ali Ozbek (left) et Erwan Gilet (right)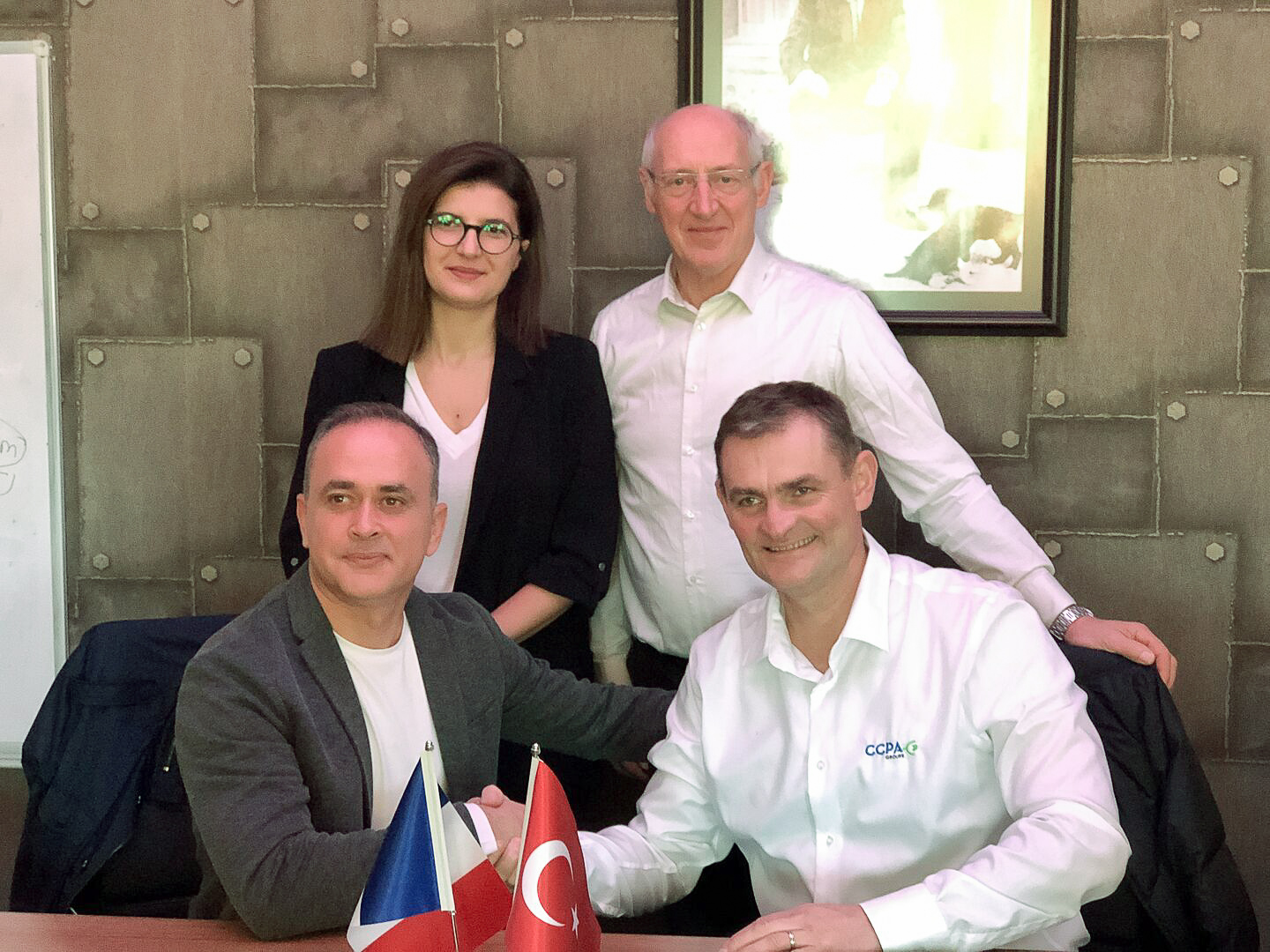 About CCPA Group
About Beta Tarim
For further information:
Laurent Roger, CCPA Group Sales Director
Tel.: +33 (0)2 99 47 53 00
E-mail : lroger@ccpa.com
>> Press release also available to download in PDF File