In the blue inset to the side: A cooperative is a private economic development company driven by a certain number of core values: personal and mutual accountability, democracy, equality, equity and solidarity among its members.
As a union of agricultural cooperatives, our Board of Directors is composed of cooperatives represented by farmers. As such, CCPA enjoys a specific, formalised legal status. This cooperative status manifests in a specific method of governance with considerable operating transparency, for example, collective decision-making by the Board of Directors, roles shared between Chairman and Director, etc. In the field, we find a strong sense of ethics in the management of relations with members, who are also clients.
The six member cooperatives on the CCPA Group's Board of Directors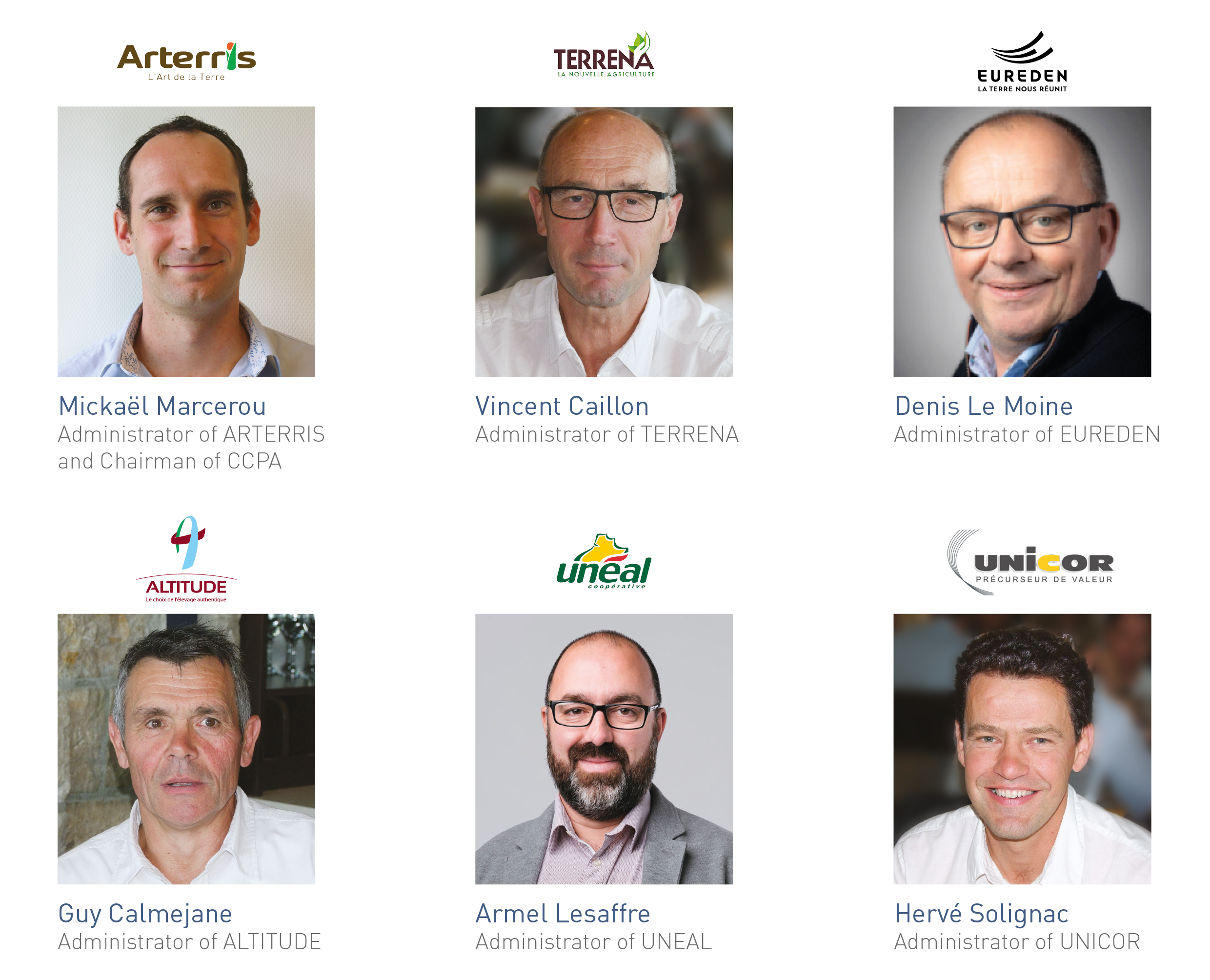 Meet Armel Lesaffre, a mixed farmer in the French Pas-de-Calais department in the Hauts-de-France region, who has represented the UNEAL cooperative on CCPA's Board of Directors since December 2018. Armel is the Chairman of the UNEAL cooperative and the Advitam Group.
What I like most about CCPA is the innovation. It's really the DNA of the Group. I also like the international approach. I am motivated by the fact that CCPA has a presence on all continents.