Supporting the development of organic livestock farms
A major player in organic livestock production for nearly 20 years, the CCPA Group now covers more than 55% of the French premix market for organic poultry. The company offers a specific range of nutritional programmes and services for each species that meets the requirements and needs of this booming market.
Meeting the needs and requirements of organic livestock farming
Whether in
its areas of research
and
formulation
or, in the selection of ingredients and active vegetal principles, the CCPA Group is committed to the development of effective and profitable natural nutritional programmes for livestock farms.
In organic production, the use of these premixes and dietary feeds helps the livestock to adapt to their environment and, among other things, eases the transition through delicate phases in livestock development.
Principal solutions per species: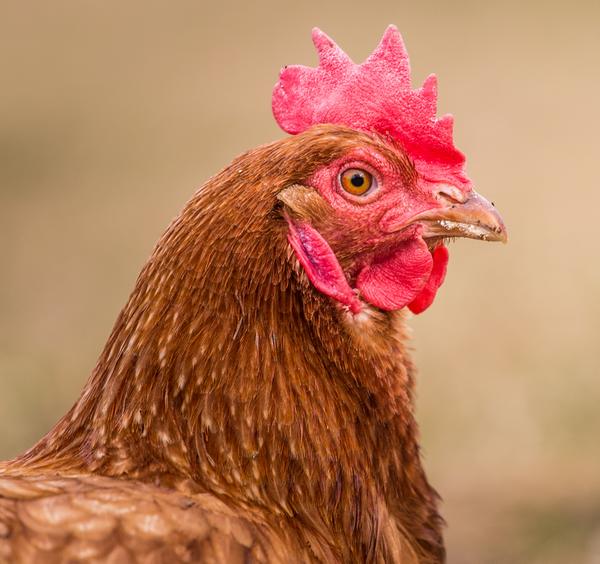 >> FeedStim, incorporated in the feed, contains various sources of natural antioxidants. This nutritional solution stimulates feed consumption in periods of stress: start of laying, peak lay, heat stress, etc. The needs of poultry are thus more fully covered. The feed conversion rate is significantly improved, as are the rate of lay and the ADG.
>> ProActiv'® Flore UAB, incorporated in the feed, is composed of a synergetic combination of vegetal extracts. This nutritional solution guarantees a good balance of the intestinal flora and better intestinal integrity. Feed digestion is increased, adding to better results on livestock farms.
>> Delta® Stimflash UAB UAB is a feed complement to be used in drinking water, composed of vitamins and essential oils rich in flavonoids. It supports the zootechnical performances of the animals under difficult conditions: improvement in vaccine response, increase in the rate of lay, increase in ADG.
>> Delta®Acariflash UAB is a feed complement that combines selected plant extracts, which sustains the production performances of livestock in the event of infestations of red mites. The rate of lay is improved by a better transfer of oxygen in the blood, as is egg quality (reduction of the downgrade rate).
>> Nucléor® epremix is a galenic original, which encourages feed ingestion in poultry and limits waste. Based on a unique manufacturing process, Nucléor® premixes, which come in the form of crumbs, generate fewer fines in the factory, reduce sorting of the feed by the poultry (especially in hens which have not had their beak trimmed) and provide a fuller cover of their nutritional needs.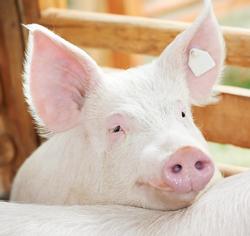 >> Axion Sow'Ax UAB, incorporated in the premix or feed for sows in gestation, uses a patented extract of Scutellaria baicalensis. This nutritional solution increases the amount of colostrum and milk produced by the sow. The piglets are stronger and heavier on weaning.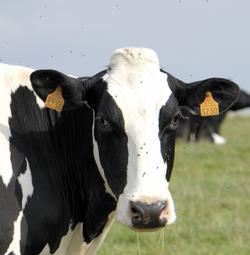 >> VivActiv'®, incorporated in the feed, is a combination of specific plant extracts and essential oils. This nutritional technique makes better use of the energy and protein in the feed ration. With product solutions tailored to diets rich in fibre and fat or rich in starch, VivActiv'® results in improved production performance in dairy and beef ruminants.
>> Galaphos®is a range of mineral feeds tailored to the needs of ruminants. Specific mineral feeds have been formulated to meet the specifications of organic livestock farms.
>> Delta® pH Control UAB is a dietary feed that alleviates acidosis in dairy cows and beef cattle. Composed of two kinds of clay selected for their considerable buffering effect, it is also enriched in cobalt to sustain the development of the cellulolytic flora. Other Deltavit® dietary feeds have also been developed to ensure feed transitions and improve the digestibility of fibres.
>> Consult the full range of nutritional specialities which can be used on organic livestock farms.
Comprehensive assistance and advice for organic feed manufacturers:
The CCPA Group provides its organic food manufacturers customers with personalized support, by providing them with the company's various expertise and know-how. Food formulation and quality control of raw materials are major points to be controlled. Consulting services in organic raw material formulation and sourcing, as well as regulatory monitoring specific to this market, are offered. The CCPA Group's species specialists also provide nutritional and zootechnical support adapted to organic animal production, supplemented by farm audits.