Making a lasting contribution to improving the competitiveness of our clients and livestock farmers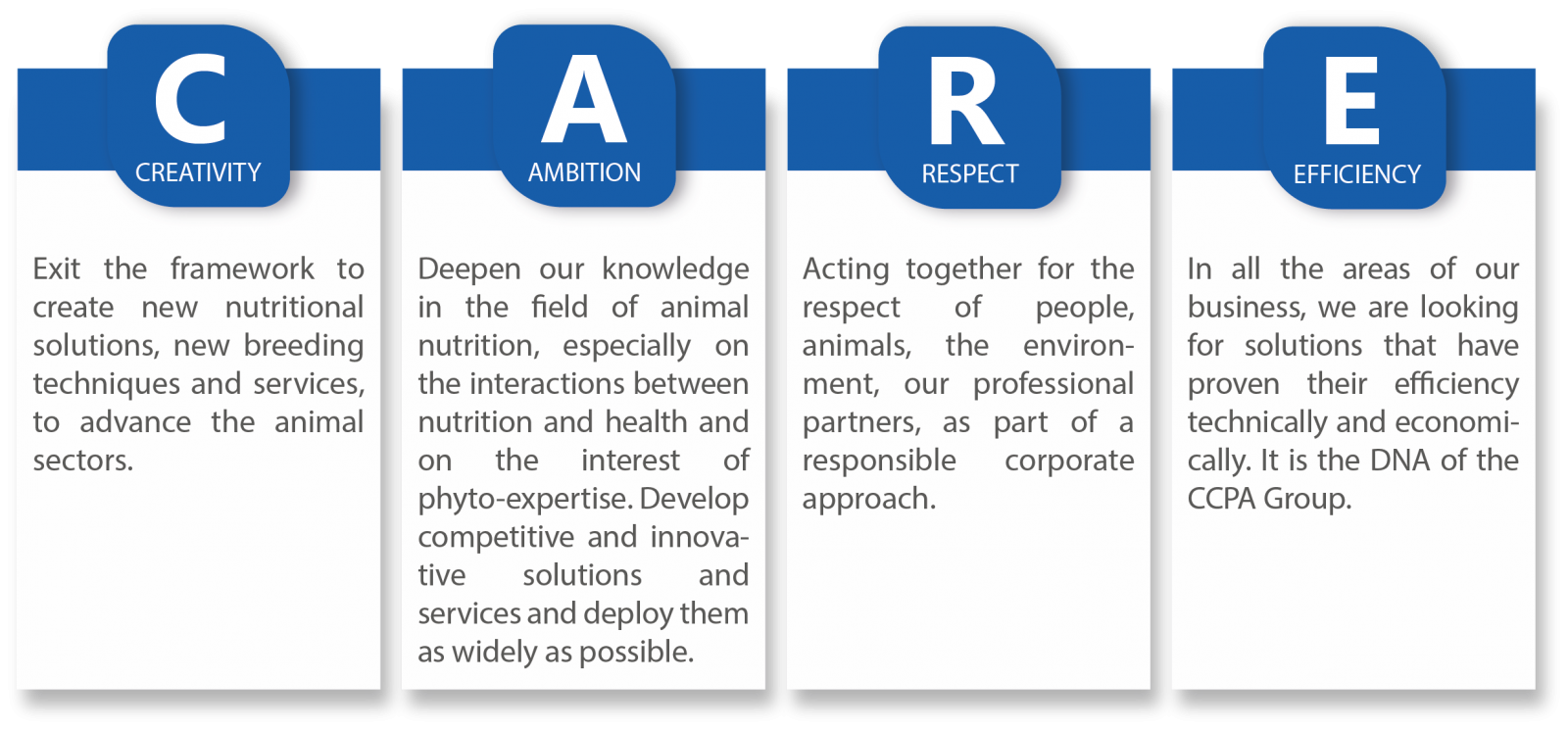 "We believe in progress through sharing, diversity and co-construction"
From the desire to pool resources, ideas, and expertise the CCPA Group was born. It is also from this constantly evolving force that its history has been forged. We always keep in mind that our shareholders are also livestock farmers and that at the end of the day, it makes essential that the results and practices in livestock farming must be improved.
With innovation as its leitmotif, the Group continues to push forward to deal with the issues of the livestock sector, both in France and worldwide, through:
* An ability to anticipate, innovate and adapt to different markets, which includes changes in consumption habits and the needs of society.
* Constantly refreshing expertise in animal nutrition and health, with services and advice that meet its clients' objectives and expectations.
* The quality and safety of its product ranges, the search for the most effective innovative solutions possibles, technically and economically.
Together, with our clients and our teams, we will continue to take up the challenges encountered by the livestock sector by cultivating cross-pollinating innovation, a synergy between regions and countries, research partnerships and our responsible development.
The Group demonstrates this ambition by investing in fields that will be important in the future: