CCPA Group launches a webinar series on "Piglet Demedication"
The demedication of piglets, the great challenge of the swine industry
Antibiotic resistance has become a global concern for animal and human health. The banning of zinc oxide at therapeutic doses in piglet feed in Europe, in favor of natural, efficient and cost-effective alternatives, is a major challenge to maintain post-weaning performance and ensure animal welfare. The demedication of piglets is therefore a real challenge and it is imperative to adopt a global approach combining a safe and efficient feed with an optimal management of the farm.
In this context, CCPA nutritionists invite you to attend this series of webinars presenting their innovations related to the 3 pillars of the demedication approach: feed formulation, alternative nutritional solutions and management of the farm and its environment.
Read more > The nutritional approach to pigs​
Three webinars organized from March 26 to April 23, 2021
Do you want to approach the demedication of piglets with confidence? Our experts answer you.... Join us on our webinar series!
Episode #1 - How to secure your piglet feeds thanks to formulation and raw material quality?
>> March 26 at 11am: Register now for the first webinar.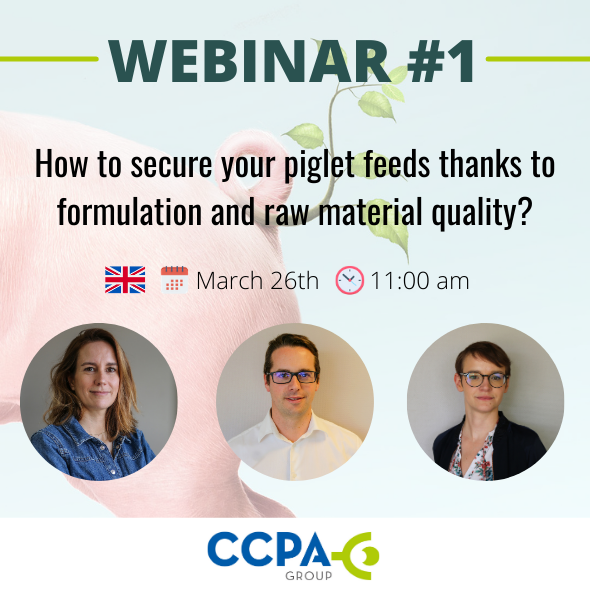 Episode #2 - Which feed solutions to secure the digestive process in piglets?
>> April 9 at 11am: Register now for the second webinar.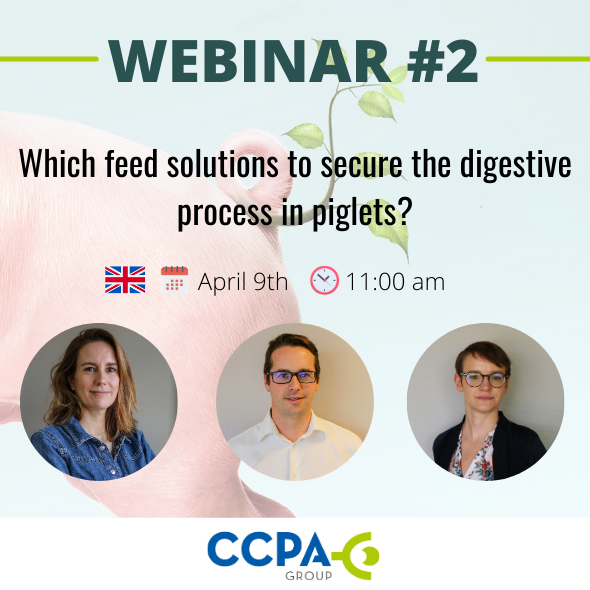 Episode #3 - How farm management is a key of success for piglet demedication?
>> April 23 at 11am: Register now for the third webinar.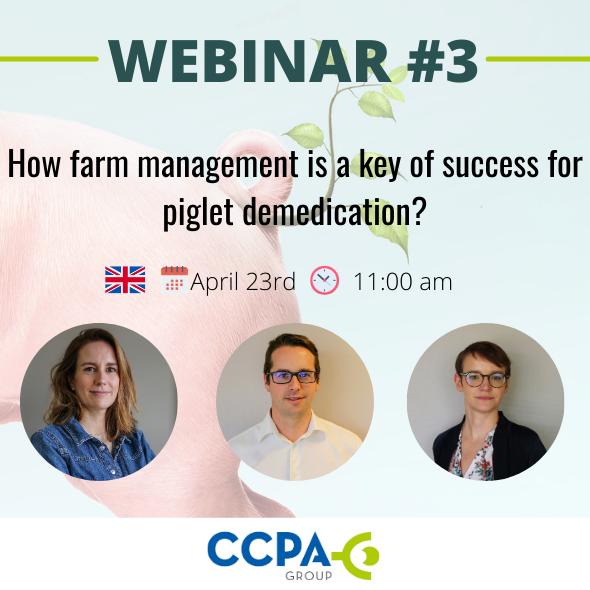 To not miss any news from CCPA Group, follow us on social networks.