The CCPA Group, an Early Sponsor of the World Poultry Congress, is publishing two scientific posters
The World Poultry Congress (WPC) will host more than 3,000 experts from all around the world, scientists, industrial concerns and researchers, to share, learn and network. The common objective: to foster the progress of research and innovation in any and all fields pertaining to the poultry sector.
The CCPA Group has been associated with this event since 2016, both as a partner actively involved in the organising committee and as an Early Sponsor of the event. "We continue to be loyal to the WPC, which has had to be postponed twice owing to the Covid situation", points out Catherine Hamelin, a poultry specialist.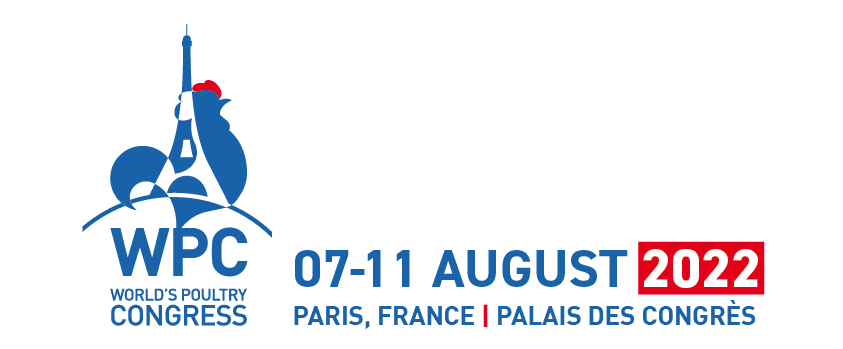 The CCPA Group intends to make the most of the opportunity presented by this event to share the latest results of its research in two studies that assess:
1 - The effect of energy levels and dietary proteins on broiler performance, carcass quality and water intake. The modulation of energy has had the greatest effect on feed conversion, breast meat yield and fat levels in the carcass. The study confirms that it is possible to reduce protein levels while maintaining performance by cutting down on water intake and reducing the water/feed ratio. Too drastic a reduction, however, leads to a fall in carcass and breast meat yields;
2 - The impact of the dietary intake of indigestible crude protein on the risk of footpad dermatitis in broilers. A formulation with a low level of non-digestible crude protein alleviates the severity of cases of footpad dermatitis from the age of 29 days and improves performance during finishing and the period of general growth, which are probably linked to better intestinal health.
These two posters are available only to people enrolled in the convention:
"Effects of Dietary Energy and Protein Levels on Broiler Performance, Carcass Quality and Water Intake" presented by Karine Bébin

"Effect of Dietary Indigestible Crude Protein Supply on the Development of Footpad Dermatitis in Broilers Over Time" presented by Panagiotis Sakkas.