IMMAX®, secures piglet's gut for optimal health and growth in post-weaning
WHEN THE FLORA TALKS TO THE FAUNA...​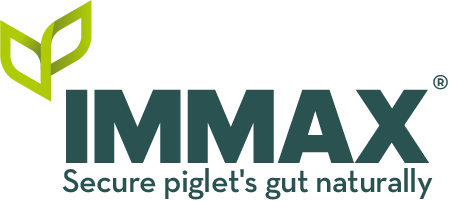 A FUNCTIONAL GUT: A KEY TO SUCCEED IN POST-WEANING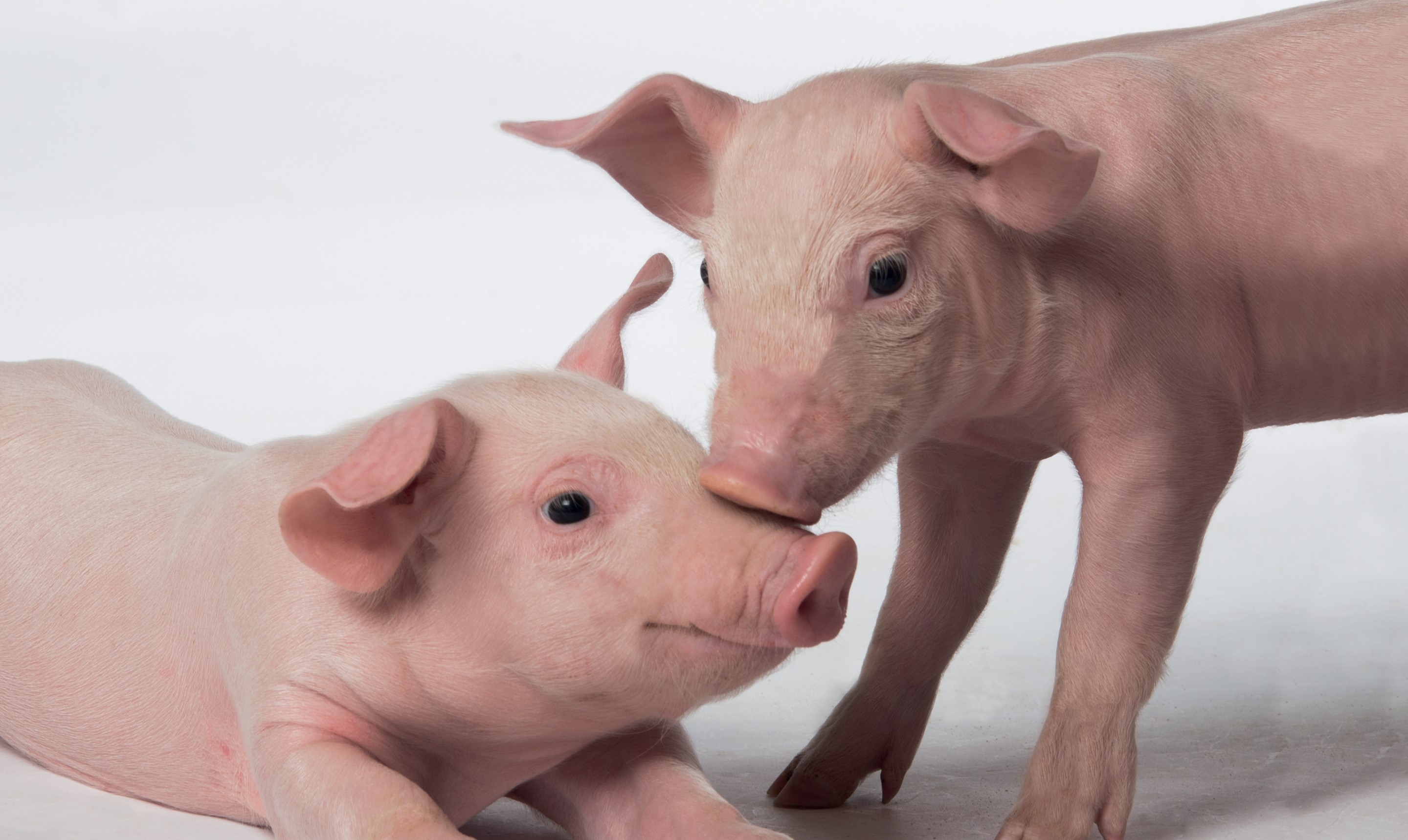 Post-weaning is a critical period for the piglet. The separation from the mother, the change of environment and feed generate stress while the piglet's digestive tract and immune system are still immature. Weaning is thus associated with digestive disorders with the emergence of diarrhoea and reduced growth of the animals. To overcome this, it is important to have a reliable feed formulation to ensure digestive security.
IMMAX® SECURES PIGLET'S GUT NATURALLY
Expert in demedication with more than 85% of antibiotic-free feed in its range in France, CCPA has developed IMMAX®, a natural feed solution.
Thanks to its synergetic combination of plant extracts (Scutellaria Baïcalensis, Curcuma and Green Tea extracts) and a prebiotic source (sodium gluconate), it provides a full protection of the digestive system. Based on trials in its experimental farm and in commercial farms, the complete solution IMMAX® has demonstrated three actions. The plant extracts act as cellular protectors with positive effects on integrity of intestinal epithelial cells. This contributes to strengthen barrier function and helps nutrient absorption. A second positive effect of the plant sources are their anti-secretory activities which helps to regulate transit. Finally, the prebiotic effect positively modulates the microbiota.
DEMEUS®, THE FIRST MOBILE APP FOR PIGLET DEMEDICATION​
Demedication is a complex approach that must be combined with a correct sanitary status, biosecurity measures and optimal rearing conditions. This is why CCPA proposes DEMEUS®, the first mobile application designed to support pig farm nutritionists to drive demedication strategies in post-weaning. Based on a quick and precise questionnaire focusing on key farm management features, the app draws a clear picture of the farm situation, highlights the strengths and improvement leads. Then, it provides personalized advice on the adapted nutrition to maintain performance and health without in-feed antibiotics.
Discover DEMEUS® in video.
Download it now on Google Play Store and in App Store.
Need a tailored support ?
CCPA Group offers a global approach to demedication during post-weaning through
- Nutrition advices from our pig specialists, engineers and veterinarians,
- Expertise in formulation and raw materials selection and analysis