The CCPA Group at EPC 2018
The European Poultry Conference is being held from 17 to 21 September 2018 in Dubrovnik (Croatia). Our team of poultry specialists will be present at the event and will present the Group's latest innovations and research results.
The event includes plenary meetings, workshops, poster presentations and scientific publications, as well as technical visits, which provide a comprehensive overview of the latest developments in poultry farming.
The scientific programme of the XVth European Poultry Conference was developed in collaboration with the Chairs of the WPSA European Federation Working Groups.
The topics on the agenda:
antibiotic resistance
poultry health
physiology
quality of finished products (eggs and meat)
breeding and genetics
poultry welfare
reproduction
The event brings together more than 1600 poultry specialists from all continents.
>> Discover also our poultry offers!
Many posters display the latest innovations, including those of the CCPA Group: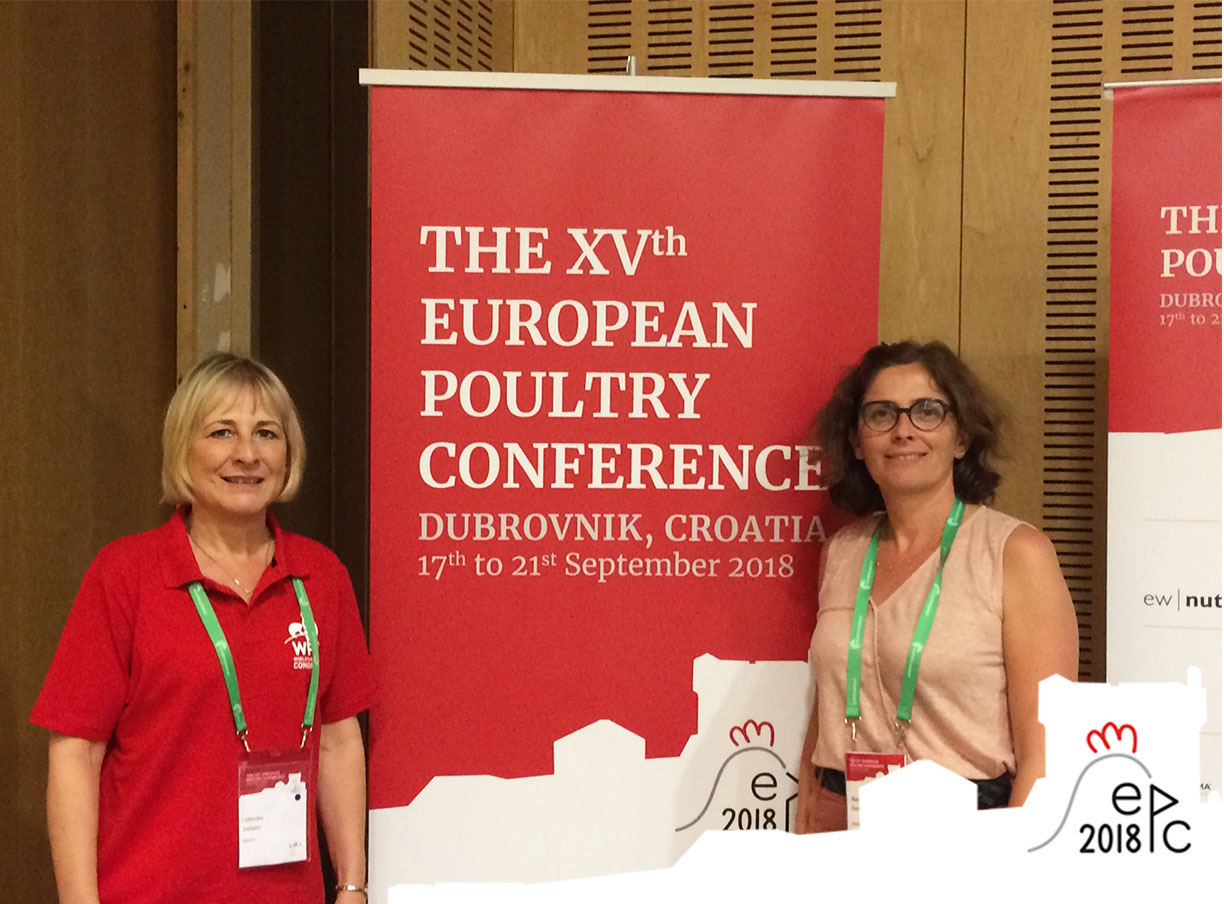 Speeches during the congress of poultry specialists Catherine Hamelin (l.) and Marina Panheleux (r.)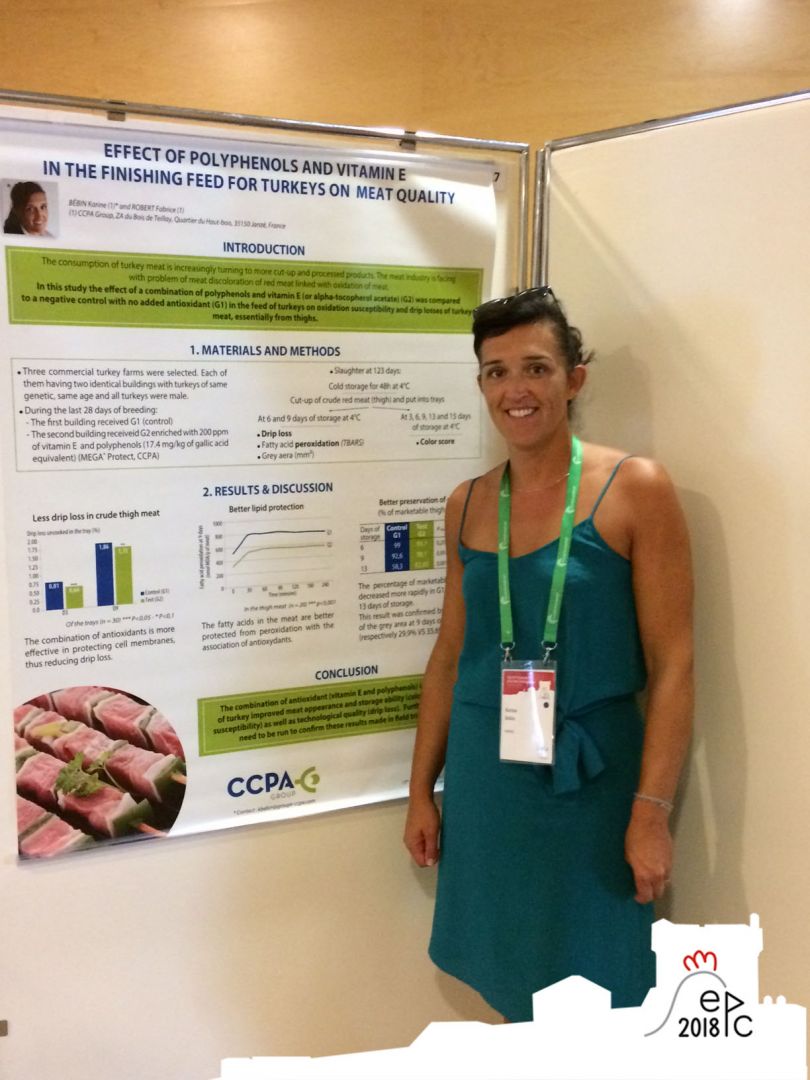 Poster presentation by our poultry specialist Karine Bébin.