Joint international research ventures
By working in tandem with an extensive and varied network of French and international business partners, the CCPA Group's R&D Department has access to high-technology tools and high-level skills in a number of strategic fields. The context of open, collaborative innovation thus makes it possible to take advantage of the most recent scientific advances to complement the Group's own know-how and accelerate project roll-out.
Focus on a major R&D partnership project:
ProHealth, the biggest global research network for improving pig and poultry farms systems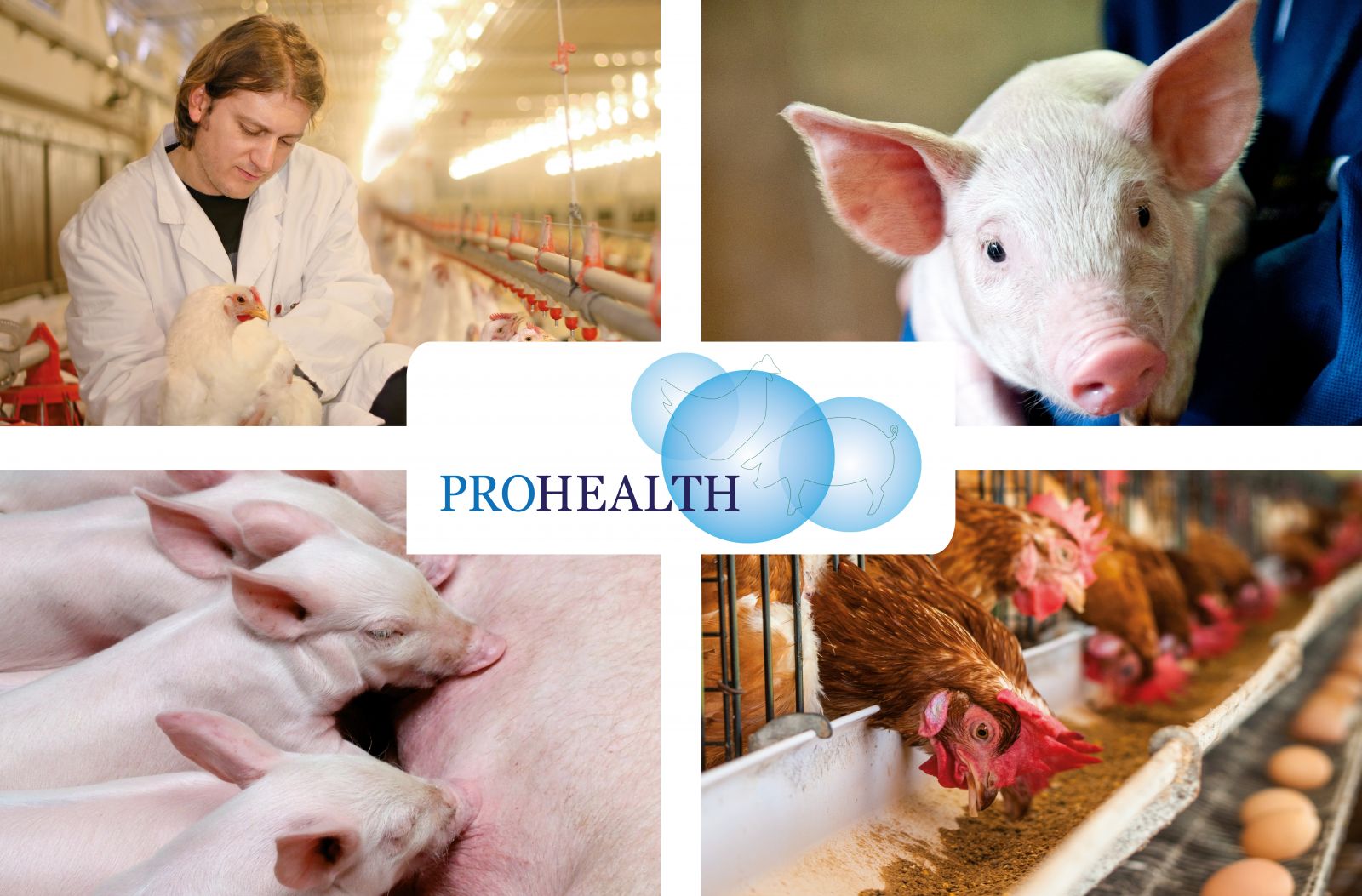 The research project named PROHEALTH (PROduction HEALTH Sustainable intensive production of poultry and pigs) brings together 22 partners, players in public-sector, industrial and private-sector research from 11 countries grouping complementary specialities: genetics, nutrition, health, etc.
In France, the INRA and the CCPA Group have been invited to take part in this ambitious project. The project is intended to develop livestock farming systems for pigs and poultry which are profitable, viable and respectful throughout the European Union, particularly by improving animal health.
The project objectives aim to reconcile animal health, production and sustainable development better by:
Creating new tools for predicting the advent of diseases and to generate greater awareness of good practices among the players.
Minimising losses caused by livestock diseases.
Improving the ability to meet demand for animal protein, which is on the increase worldwide, in a sustainable manner.
A network of scientific collaboration
Within the framework of the ProHealth project, the CCPA Group has developed complementary partnerships to cover specific research work:
With Newcastle University, on neonatal mortality in piglets.
With the INRA, on the well-being of gestating sows and piglet health at weaning.
With the Veterinary Research Institute Brno, on the effect of vegetal extracts on the immune response and chicken microbiota and the effect of vegetal extracts in a Salmonella infection in chickens.
The CCPA Group also works with one of the biggest American university agronomic research centres, the University of Kansas, in particular with the Research Department run by Professor Barry Bradford, on the theme of inflammation, oxidative stress and the link between dairy production and health in dairy cows. This joint work will be covered in a publication, currently being submitted, at the ADSA Annual Meeting (American Dairy Science Association) in Knoxville in 2018.