Anticipating and meeting your needs in North America
Aware of the specificities of the animal markets of animal productions in the United States and in Canada, the CCPA Group offers its clients (feed manufacturers, integrators, distributors and livestock farmers) a dedicated range in animal nutrition and health, including services, help and advice and nutritional solutions appropriate to their needs.
Improvement of feed efficiency, management of heat stress and preservation of animal health through nutrition are main research topics worked by the CCPA Group. These resonate particularly with the challenges facing the animal sectors in Canada and the United States. As a result from its R&D, the CCPA Group provides its clients a range of natural nutritional solutions adapted to the requirements of their markets of animal productions and a range of services to contribute to its clients' development.
Discover the main solutions available below: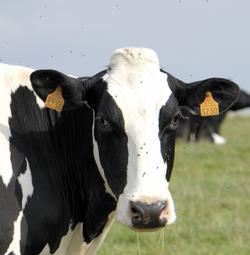 >> Axion® ThermoPlus, incorporated into the feed, maintains feed intake and performance in cases of heat stress. A smartphone application, the ThermoTool, has also been developed by the CCPA Group to assess the risk of heat stress in livestock farming and adapt feed management accordingly.
>> Axion® Start, incorporated into the feed, enables to better manage early lactation of dairy cows and improves both milk yield and persistency. Experimental trials, conducted in partnership with the University of Kansas, have shown a significant improvement in zootechnical results.
Other nutritional solutions are also available. Don't hesitate to contact us for more information!